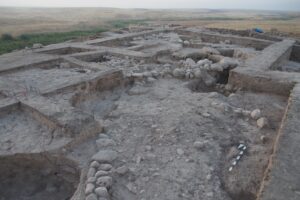 We gladly invite you to our second session of the digital ancient near eastern research colloquium. The session is held on wednesday 16.06.2021 at 18.15. Mrs Jun.-Prof. Dr. Ivana Puljiz will talk about:
"Jenseits der Städte. Die Entwicklung einer nordmesopotamischen
Kleinsiedlung von der Ninve 5-Zeit bis zum mittelassyrischen Reich"
You can join the session with following link: https://bbb.rlp.net/b/hub-7hn-uxg
We are looking forward to your coming!